New HOPE Newsletter
This is the first edition of the new HOPE Newsletter, a regular way for us to keep you up to date on what's been happening at The HOPE Family Centre, and to give you information on upcoming events, groups and other changes at HOPE. We'll be telling you about all of HOPE's activities, how you can join in and how you can support our work.
New staff at HOPE
HOPE would like to welcome Paula Morris, our new Head of Family Services, who has been with us nearly two months now. Paula looks after our Contact Centre and more. We also want to welcome Rachel Cross as our new head chef at Oscar's Coffee House. You can read more about Rachel in Oscar's Coffee House News below.
Keep up to date with what's happening at HOPE
Follow us on Twitter and Facebook, and sign up to our eNewsletter. You can find links at the top of this page and you can sign up for the eNewsletter on the main page (just look on the right side of the page for the form).
---
HOPE training: more than just Adult Learning
Every few weeks at HOPE we offer a new programme of classes that includes Maths, English, IT and Parenting classes. We also run a Job Club and try to include, on a regular basis, a wide variety of courses like: various beauty therapies, photography, Photoshop, cookery, crafts, First Aid and Food Safety in Catering.
Over the next year we are hoping to include new exercise classes, Creative Play, Statutory Training for Early Years Providers, Early Years Practitioner Meetings and courses to help build self-esteem and communication skills.
But there's more…
This summer we have a programme of fun events for families to enjoy together, including picnics, making kites, making dreamcatchers, printing t-shirts as well as a Community Games Day.
We also have teenage activities to help reduce the boredom of long summer holidays, including cookery, crafts, photography and a spa day. These sessions offer great value and are likely to get booked up very quickly.
If you are interested in joining the fun or need more details please get in touch with Mandy on 01885 488495 or email mwilliams@hopefamilycentre.co.uk.
---
HOPE Contact Centre
HOPE offers a completely confidential, safe and unbiased service for families to meet for supervised or supported contact.
We can support handover between family members at the beginning and end of contact, or as a standalone service. Sometimes this can be an easier start or finish to contact with a non-resident family member.
HOPE also has a sensory room that can be used for contact as well as Oscar's Coffee House, which can be used for supported contact during its opening hours.
For more information contact pmorris@hopefamilycentre.org or call 01885 488495.
---
New Baby Room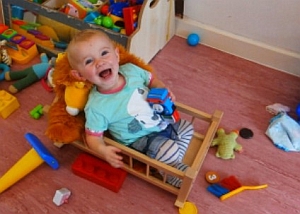 HOPE Early Years Education has run out of space in our current baby room, so we're opening another this September! High staff:pupil ratios ensure best possible care for your 3 month – 2 year old. We have full time spaces available Monday to Friday 9–4pm, with wrap around care 8–9am and end of day sessions from 4–5:30pm.
Come and see the new room on Friday 04 September from 9am when you can meet the staff and see our new room: everyone welcome.
Family Engagement Sessions
Held the last Saturday of most months at HOPE from 10-11:30am, where children and families can play and learn together. Each session is devoted to a different theme. Last month we looked at music and movement in the early years.
---
Supporting Families and Group activities this summer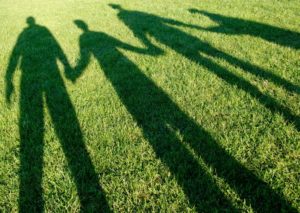 The Supporting Families team has an exciting summer ahead. We have a baby massage course with Joanne Evans. Baby massage has been practised in many cultures for thousands of years, and research shows many benefits:
– Help you and your baby understand each other better
– Soothe babies and reduce crying
– Aid digestion and help relieve colic, wind and constipation
– Help babies to sleep more deeply and for longer
– Relieve nasal congestion and teething discomfort
– Help develop good muscle tone, co-ordination and suppleness
– Enhance body awareness
– Boost the immune system
– Improve skin texture
– Help calm and relax both parent and baby
– Boost parents' confidence in handling their baby
We also have activities every Wednesday starting at 1.00pm, unless stated, throughout the summer holidays:
– 29 July: Picnic at Ghulevelt Park
– 05 August: Picnic at Queenswood Park
– 12 August: A trip to Weston-Super-Mare
– 19 August: Messy play at HOPE
– 26 August: A visit to Little Owl Farm, Worcestershire (£5 per person)
For more information call 01885 488495.
---
Oscar's Coffee House News
Beefy Boys Fundraising Evening
On the 12th of June, the HOPE Family Centre hosted a fundraising evening with Hereford's the Beefy Boys. Locals flocked in support of the charity to eat delicious burgers and brownies and drink local beer and cider. This was the Beefy Boys' first pop-up event in Bromyard and Oscar's Coffee House was bursting with delighted foodies.
Guests enjoyed acoustic sets with Osh from Red Room Therapy. Thanks to a huge level of public support and the generosity of Oliver's Cider, Wye Valley Brewery and Manning's Juice, HOPE raised nearly £1000 at this event. The evening was so popular that plans are already under way for a second event. Keep your eyes on the HOPE website and Facebook pages to make sure that you don't miss out.
Amazing new chef at Oscar's Coffee House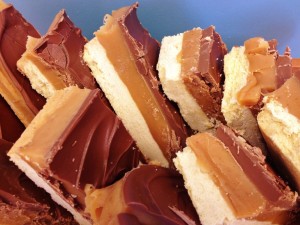 Oscar's Coffee House is delighted to welcome Rachel Cross to its fabulous team. Rachel has been working full-time as a chef at Oscar's Coffee House since the start of April this year. Many of you will know Rachel for her work in Early Years Education. Indeed, she is currently a Communication Consultant at HOPE, educating children aged between three and five years.
Rachel is a self-taught chef with more than 12 years' experience in the industry. She and her Mum, Hazel Cross, owned and transformed the Royal Oak on the Bromyard Downs, where on a busy day they would prepare more than 150 covers. Following the success of this venture, Rachel and Hazel opened the Taybriar Restaurant in Bromyard – another huge success. You need only sample some of her delicious cakes, sandwiches and salads to know that Oscar's has found itself a truly wonderful chef.