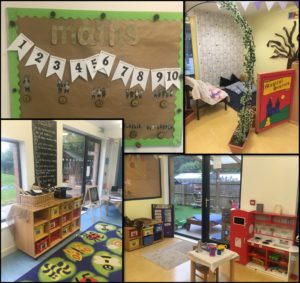 For children aged 2 -3 years.
Children in the Caterpillar Room benefit from the best of both worlds with their own play area, sleep area, wash facilities and garden. Dedicated staff ensure that a wide range of activities are available everyday, tailored to individual children's needs. Children also have access to a wide range of extra activities such as the sensory room, music, dance and soft play.
The children have a free-flow access from inside to outside, with canopy providing shelter, allowing children to play outside in all weathers.
There is a maximum of up to 24 children at any one time to ensure that the highest quality education can be provided. The room operates at an adult:child ratio of 1:4 with a minimum of two members of staff being in the room at all times.
Please visit our Fees and Funding page where there is information about the Nursery Education Funded places and details of links to further information.
Caterpillar Room Staff
Lauren Tape Room Leader,  NVQ3
Ali McLoughlin Early Years Practitioner, NVQ3
Rachel Compton Early Years Practitioner, NVQ3
Charlotte Brotherton Early Years Practitioner, NVQ3