Become a Friend of HOPE and help your local charity to help your community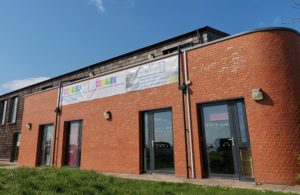 Hope Family Centre is a charity and a social enterprise that helps people and families in and around Bromyard. We support children, families, adults and young people and rely upon funding, grants and donations to help us deliver services for the wellbeing of individuals and the community.
Friends of Hope
As a Friend of HOPE your £10 yearly subscription can help with initiatives like:
Family room refurbishment – in 2018 a new carpet was installed. Here our groups of families and children access support and groups (see the What's On for more info)
 Car park lighting and bollards – in 2019 all the bollards were replaced with the support of the funds raised by the Friends of Hope membership fees
Benefits to Friends of HOPE
10% off purchases made at HOPE Café
Support for an organisation that is essential to the market town of Bromyard and provides support to families and children in need
If you would like to become a member, please email info@hopefamilycentre.org and request our form which you can download here.