"Parents are very happy with the care and education their children receive. They comment on the 'lovely staff' and the range of activities their children enjoy."
"Children are settled and have fun at this warm and welcoming nursery. They form
close bonds with staff and demonstrate that they feel safe and secure in their care."
Ofsted Inspection April 2022,  Awarded Good

If you would like to visit us or find out more about please call 01885 488495 and ask to speak to Rachel Cross.
Please click here if you would like a copy of our  The Hope Centre Early Years Prospectus and Registration forms
EY Manager: Rachel Cross
We hope every child (and therefore every parent) enjoys their time with us. We are confident that the excellent care and learning opportunities available with us will mean your child is happy when they come to nursery or pre-school.
The setting was purpose built about 17 years ago and has lots of space indoors and outdoors for the children. The facilities were designed especially for us to create carefully planned care and learning opportunities that help to nurture learning, exploration and critical thinking for each child.
As well as a wonderful setting, we have a staff team of caring, kind and experienced practitioners who are all passionate about working with children and who find their jobs really rewarding. We have a very low turnover rate at The Hope Centre and this brings a confidence and knowledge to practice as well as a strong sense of belonging and partnership in the team. All of this helps form the foundation of exceptional early education and outcomes for every child.
All activities and learning opportunities are planned to meet the Early Years Foundation Stage framework. We are open 50 weeks of the year from 8am to 5.30pm Monday – Friday.
Our vision for children at The Hope Centre
To develop lively, enquiring minds, together with a willingness to ask questions and argue rationally
To think and act creatively with imagination
To grow in confidence and independence and to know the value of co-operation
To understand the feelings of others, to respect their values and to consider thoughtfully their own attitudes, values and beliefs
To achieve their true potential and to take pride in their achievement, while taking pleasure in the achievement of others
For further information please follow the links below: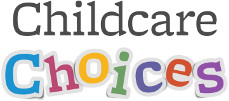 For information and advice on whether your child may be entitled to childcare funding visit childcarechoices.gov.uk

The Hope Centre will always provide the highest quality support and service in all areas of our work where possible. We will offer an opportunity to provide feedback informally and formally throughout your involvement with our services to ensure we maintain high standards. If, however, you feel our service has not met your expectations and would like to make a complaint about the service you have received, you can find details on how to do this in our Complaints policy which can be found by clicking here Complaints & Comments policy & procedure.