The Hope Café is a place for the whole community where everyone is welcome. The Café is open daily during the week and every 2nd Saturday of the month. We run a Lunch Club on Wednesdays for over 60s from 11.30 – 2.30 and at all other times during the week the Soft Play and Café is open. We are sometimes closed due to events or groups taking place, so please call us on 01885 488495 to check or visit our Facebook page.
All t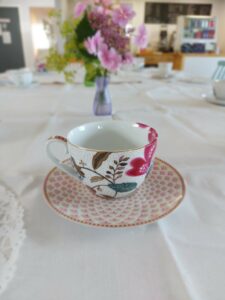 he food we serve is prepared on site and freshly cooked. Everything is home made from the amazing Coronation Chicken used in sandwiches and jacket potatoes to the tasty Red Pepper and Tomato soup. We serve sandwiches, paninis, hot meals and also have a delicious range of cakes, cookies and tray bakes, all cooked and made by us and we prepare and cook lunches for the children in the Early Years department. If you have any special dietary requirements please mention them when ordering.
We are rated 5* by the Food Standards Agency at our latest inspection in October 2022
Our caf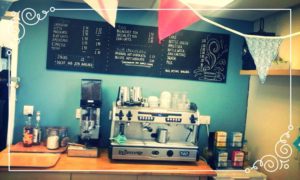 é is environmentally friendly and contributes to several schemes that benefit the environment, such as the recycling bins as part of Herefordshire Recycling Scheme. We are very keen to see food waste reduced and participate in several food share initiatives aimed at reducing food waste and food insecurity.
The café team prepare and cook lunches for the children who attend our Early Years setting on site and also provide the meals that we deliver to the community as part of our project funded by The National Lottery Community Fund.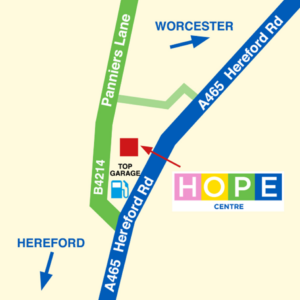 We will always try to provide the highest quality support and service in all areas of our work.  If you feel our service has not met your expectations and would like to make a complaint you can find details on how to do this in our Complaints policy which can be found here.
---